Aug 12, 2020 • 4M
Couchfish Diversion 15: Do Don Khon
The Couchfish podcast. Following a day by day itinerary through Southeast Asia—for all those people stranded on their couch.
Seems weird to have four thousand islands to choose from but pick from one of four. Ok, I am being unfair. Many of the other 3,996 are but low tide rocks with a tuft of grass. Still, it seems like a bunch of wasted real estate. So which of the four should you go for? I say Don Khon, the southern most of Laos' inhabited 4,000 islands.
Why Don Khon and not Don Dhet just to the north, or a ways upriver to Don Khong? There's also apparently a guesthouse on Don Son, though I have to admit I've never been there.
Further north still lies Don Daeng, opposite Champasak. It does have accommodation, but I'm pretty sure it isn't considered a part of the Four Thousand Islands. I could be wrong though.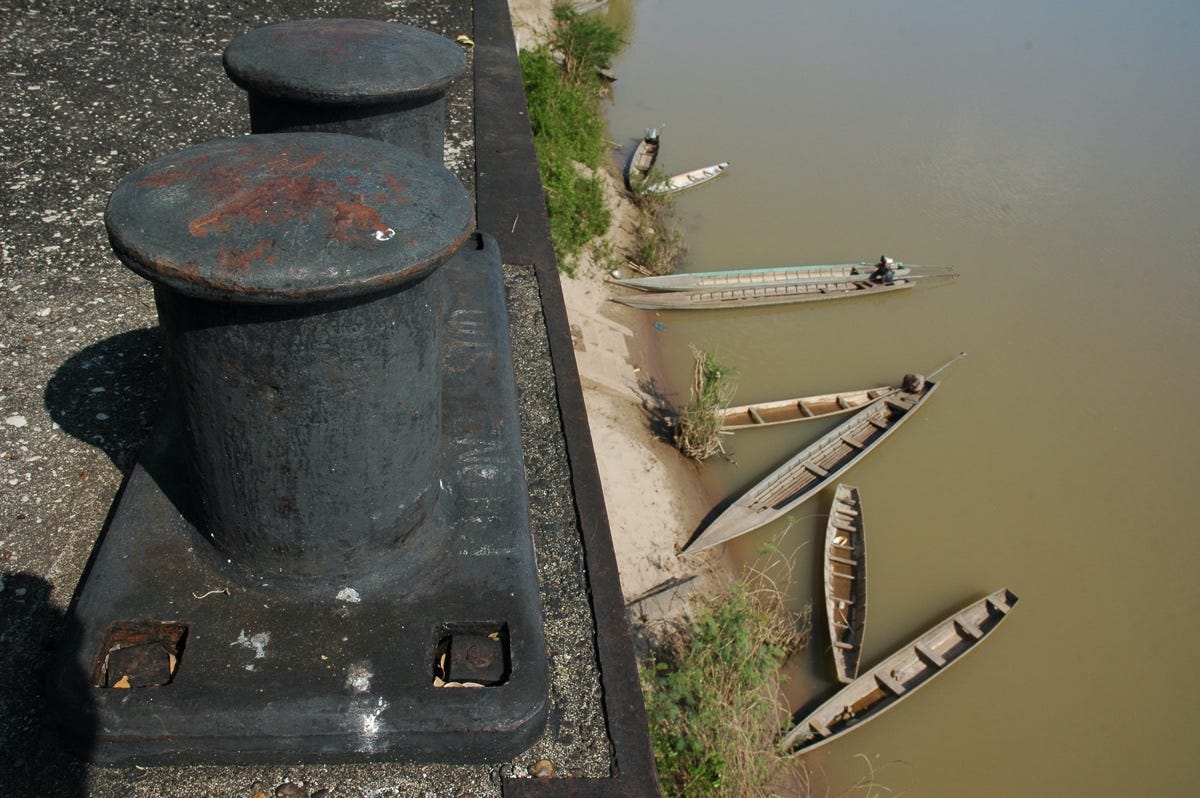 Those crazy French I tell ya. Photo: Stuart McDonald.
---
So why Don Khon?
Don Khon because you can walk to its southern bank, sit on the old French boat landing, and watch the Mekong flow into Cambodia. Even the walk there is great. Pass by the old rusted French locomotive, and along the ballast that the French laid in their loony scheme to make the Mekong navigable. The woods along the way are cool too. Keep your eyes peeled and you may even see dolphins off the southern bank.
There are two sets of waterfalls—rapids really—Li Phi on the west coast and Khone Pa Soi on the east. When the water level of the Mekong is right, there is even a sandy beach on the west coast you can chug back iced Beerlao on.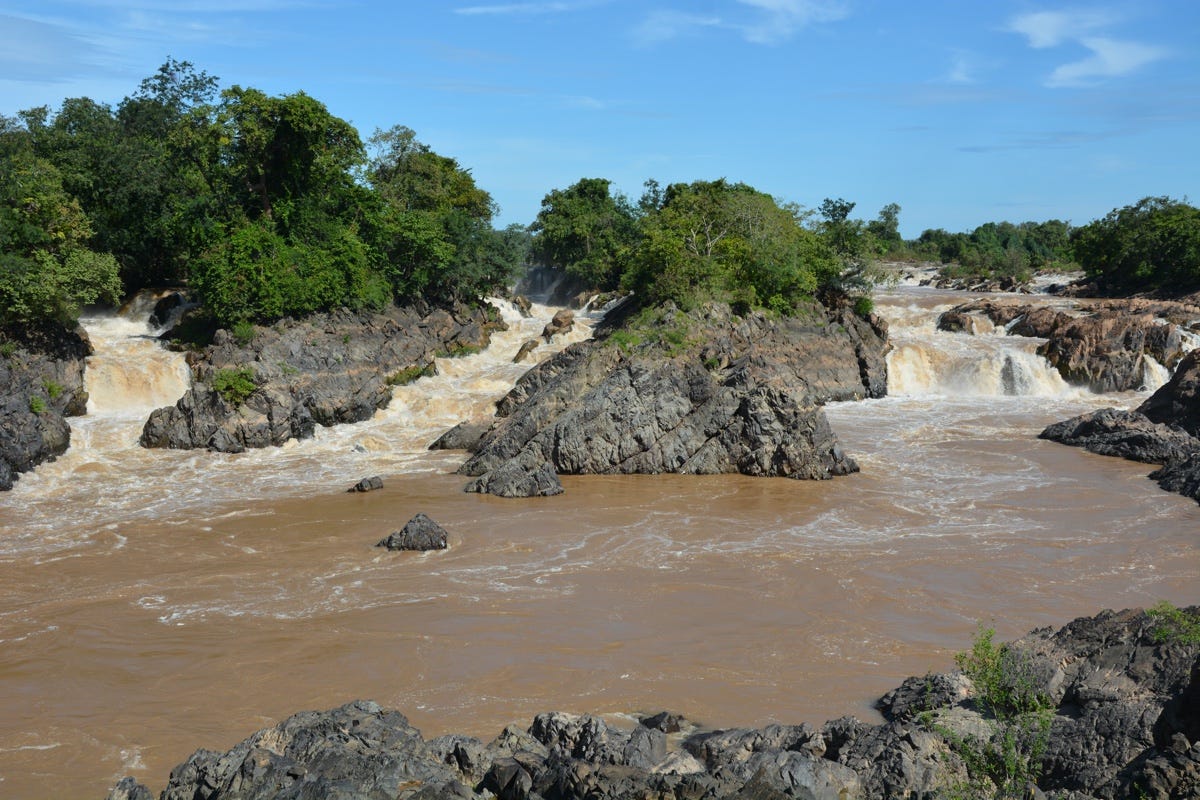 Li Phi falls. Photo:
Cindy Fan
.
---
You're also a smidgen closer to the grandfather of the Mekong rapids around here, Khone Pha Pheng. They're not on Don Khon, but of all the rapids they are the most spectacular.
By the north bank of the island you've got a couple of French period buildings. Some are smart digs to relax in, and then, of course, the bridge linking you to Don Dhet.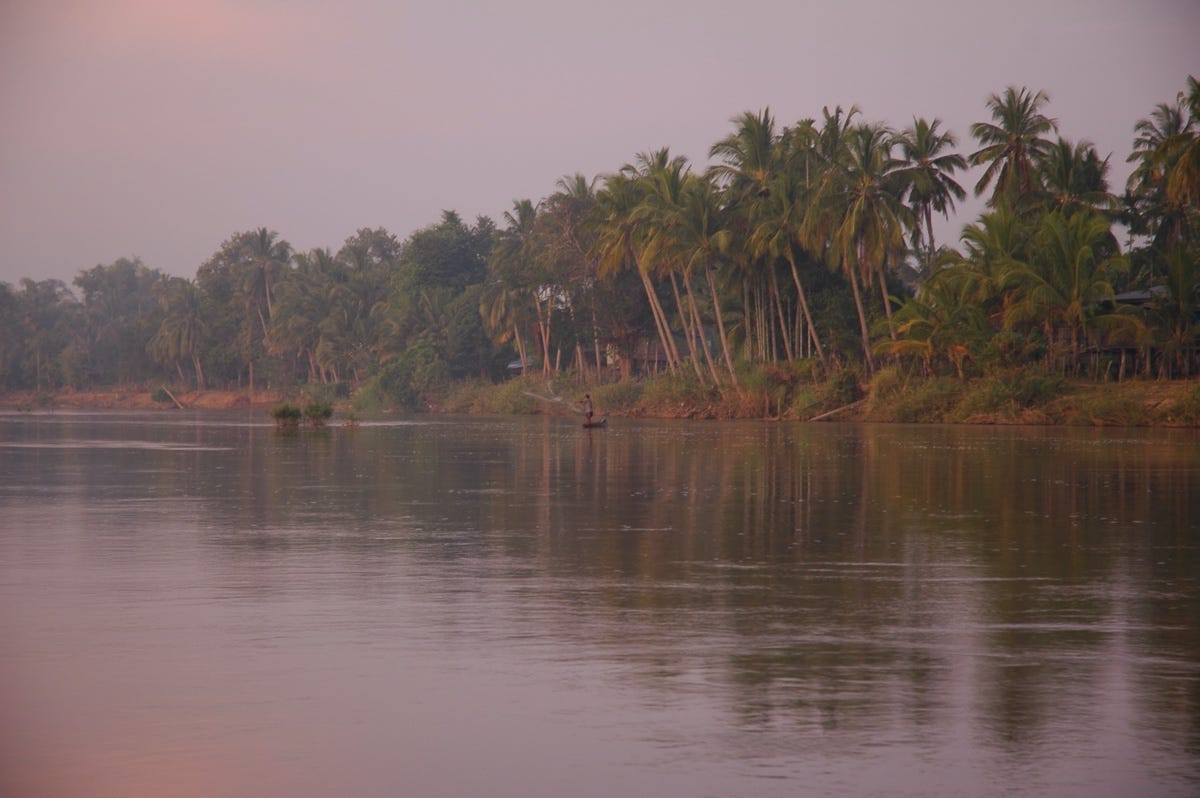 Late light. Photo: Stuart McDonald.
---
Don Dhet is the epicentre of the backpacker scene in these parts (or what is left of it). The island has to have one of the highest concentrations of hammocks per square inch in Asia. It should come as no surprise it also has a tonne of budget orientated places to stay.
I've always preferred the digs on Don Khon. Yes, I pay a little more, but the extra creature comforts are welcome. Also as it faces north, rather than east or west, the main accommodation scene offers a bit of sunrise and sunset.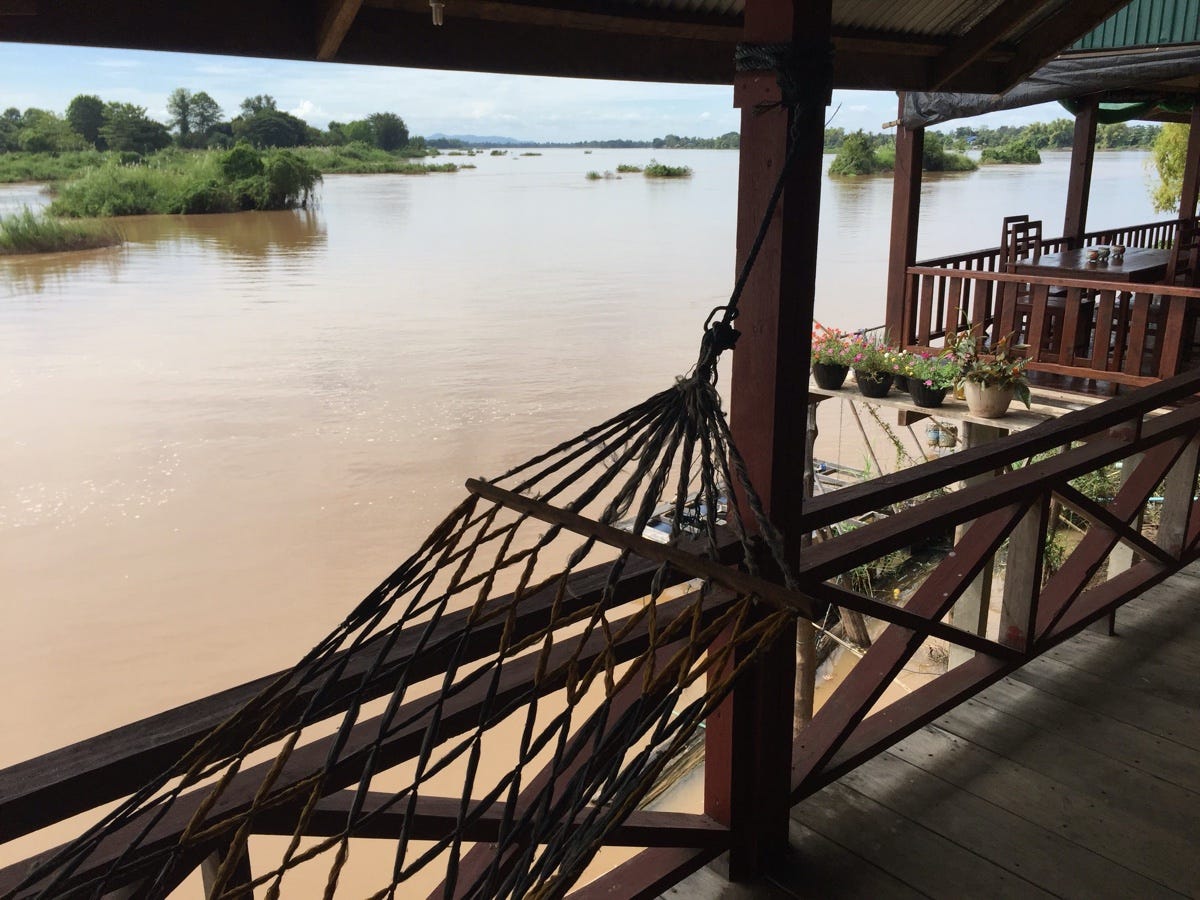 Did someone say hammock? Photo:
Cindy Fan
.
---
Take my word for it, if you're a late riser and you opt for a hut on the sunrise side of Don Dhet, you will be a late riser no more. The river though is just gorgeous along there.
Don Dhet also offers more relics of the French colonial period, but for many the main attraction is swinging in the hammock and not much else. For the energetic, perhaps some kayaking.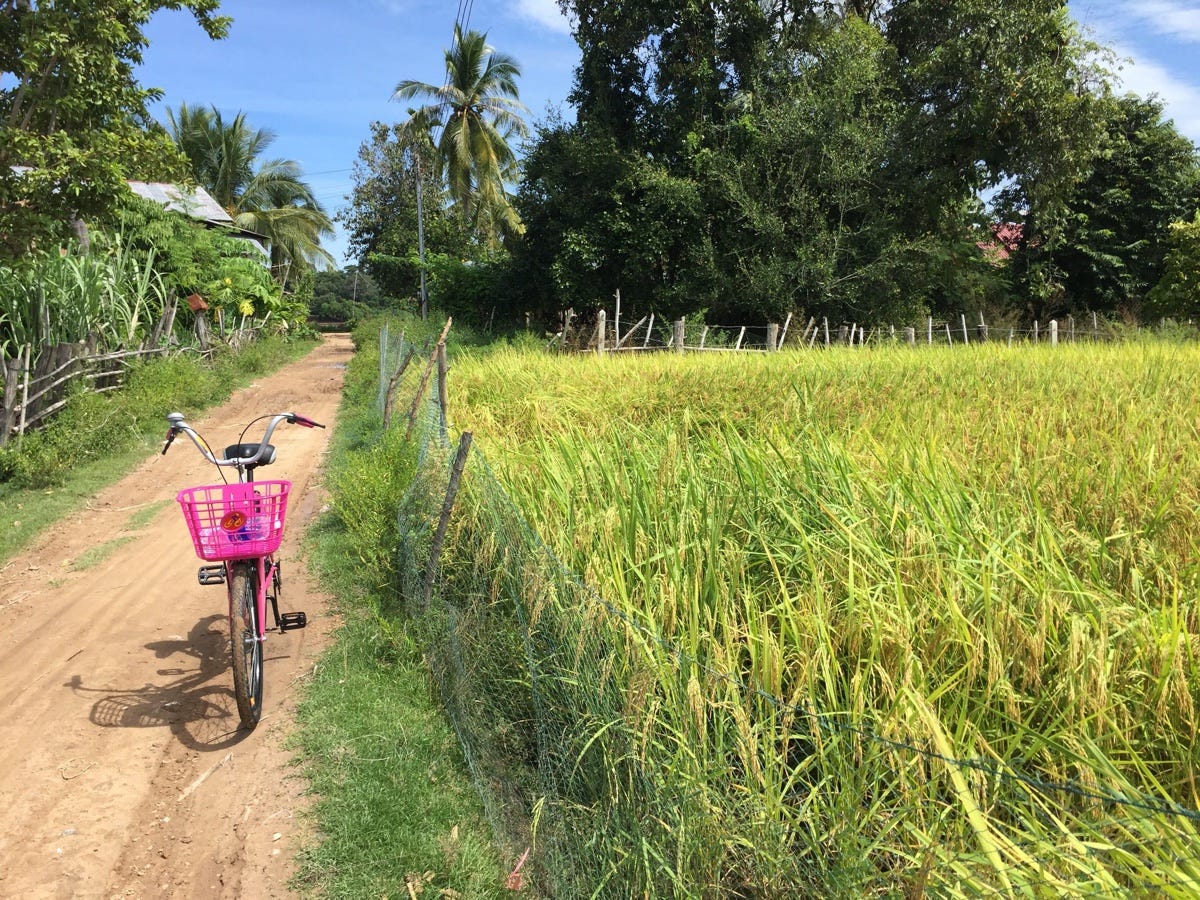 Cycle the interior. Pink bicycle is optional. Photo:
Cindy Fan
.
---
The 4,000 Islands are also a great destinations for families—there is plenty of scope for days spent cycling—or just walking—the interior of either island. There is also swimming, tubing and kayaking, though do watch those currents.
Itineraries get blown out on 4,000 islands—regardless of which island you are staying on. If you're handy on two wheels, the islands are a perfect base for scooter trips. Up to Champasak—one of my favourite laid back riverside towns—would be my first choice. From there, visit Wat Phu and Don Daeng.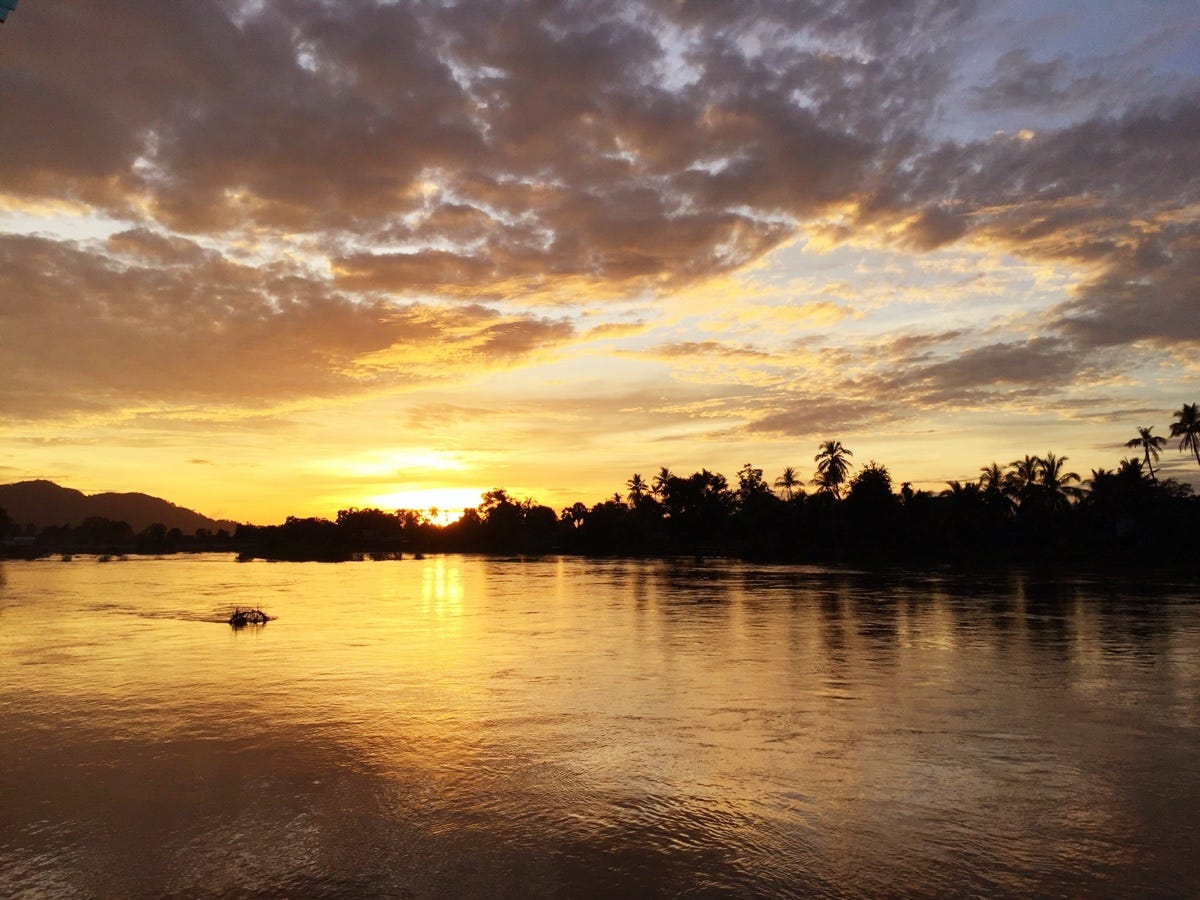 "Call the boss, tell them I'll be a month late back to work." Photo:
Cindy Fan
.
---
For the environment–inclined, consider Ban Khiet Ngong—it is easier to find than say. It lies by the buffer zone to Xe Pian National Protected Area—but, well, that's another diversion in itself.