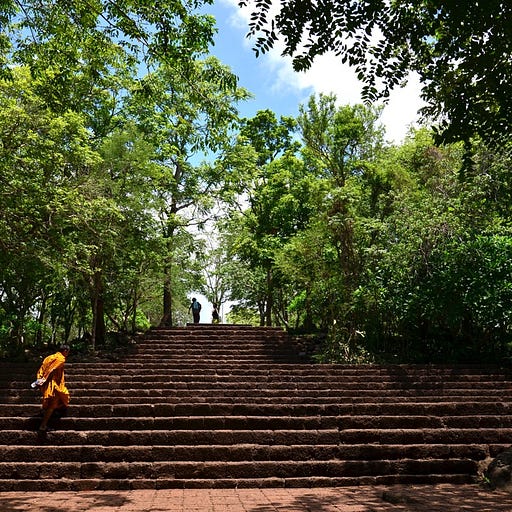 Mar 29, 2021 • 4M
Couchfish Day 216: Phanom Rung
Dispel your negativity
This episode is for paid subscribers
The Couchfish podcast. Following a day by day itinerary through Southeast Asia—for all those people stranded on their couch.
I left off yesterday's story standing on Sa Kaeo train station dodging beer cans, but today I'm skipping the train and heading north. The closest town of any size to Poipet is Aranyaprathet and four hours by bus from there deposits me in Nang Rong. Yes, back in the Northeast.
It is a long way to the top. Photo: David Luekens.
This episode is for paid subscribers