Jul 21, 2020 • 7M
Couchfish Diversion 12: You should have been here yesterday. Really?
The Couchfish podcast. Following a day by day itinerary through Southeast Asia—for all those people stranded on their couch.
I like to surf. I'm not very good at it, but I enjoy it. Actually, it is not so much the surfing as the sitting out the back, behind the break.
Straddling the board, feet dingle dangling in the water, rising and falling with the swell. I muse over sharks and wonder if I look like a delicious enough morsel from the depths. I reckon yes!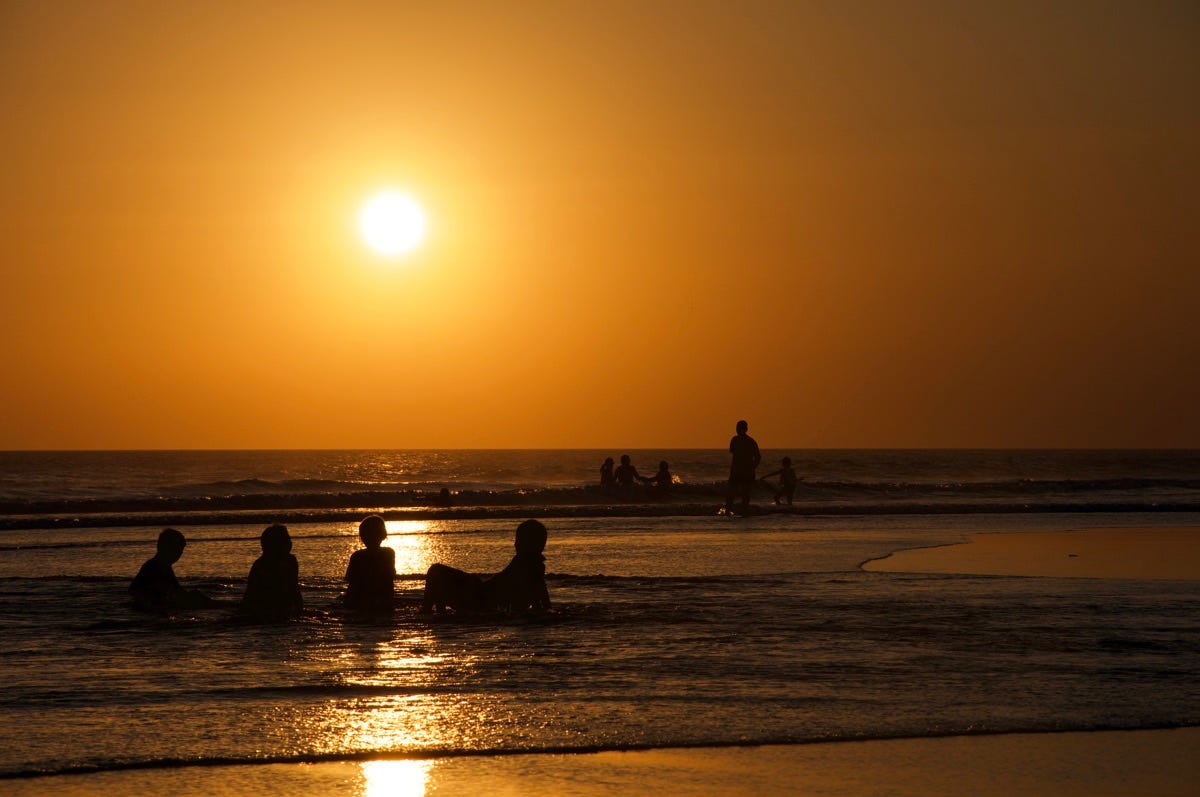 This wave size is suited to my ability. Photo: Stuart McDonald.
---
It is dreamy and relaxing. It clears my mind and I do it far from often enough. When I do, I often end up chatting to other surfers out the back and sooner or later one of them always says:
"You should have been here yesterday."
Unless you happen to have a time machine, it is a pointless, impossible to act on, thing to say.
I hear this related to travel all the time. Spending as much time as I do in Bali, if I talked to some old hand, they'd tell me Bali hasn't been worth going to since 1972. If I hung out with more centenarians, I'm sure one would tell me it has all been downhill since 1934.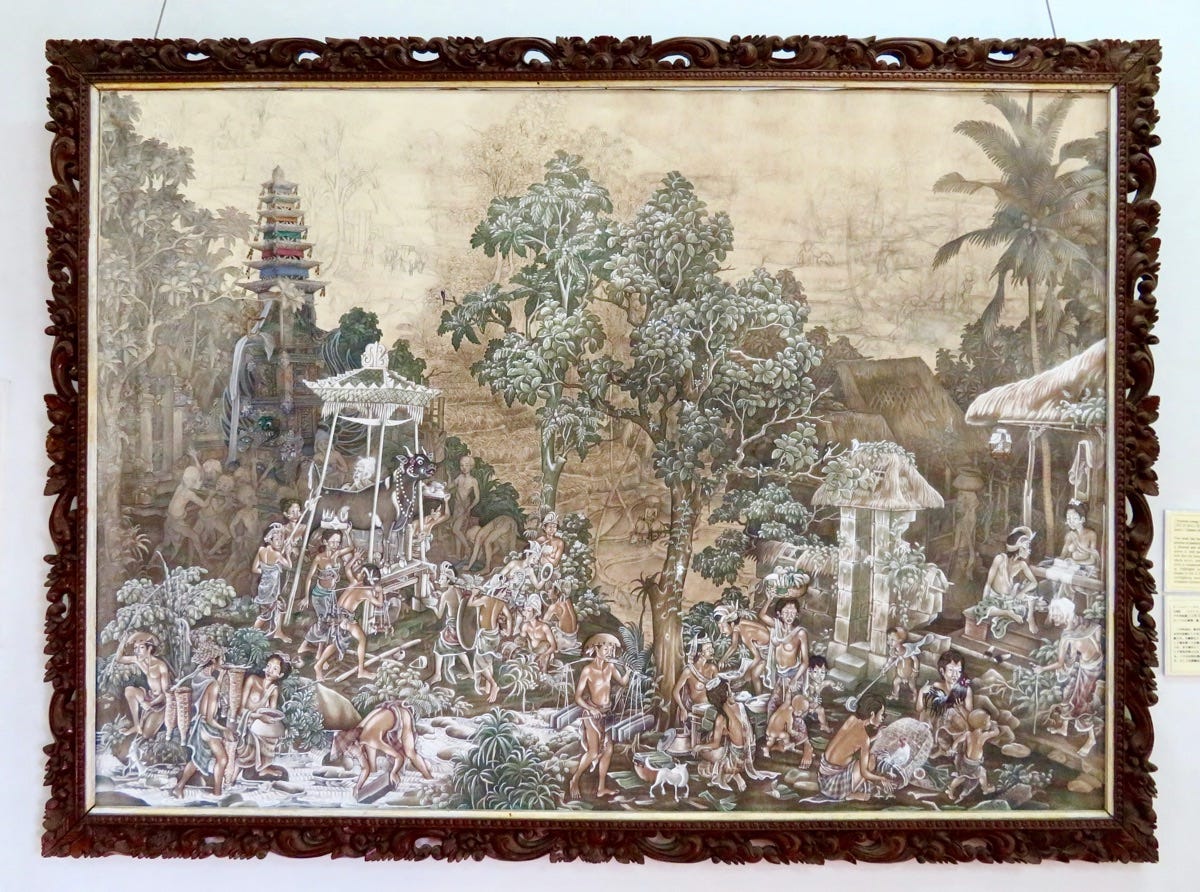 "Life in Bali" by I Nyoman Lesung, Neka Art Museum, Ubud. Photo:
Sally Arnold
.
---
I'm sure Bali was "amazing" in 1972 and 1934, and I'm sure the surf was better yesterday, but I'm here today. How is what you're telling me going to help me tomorrow?
An old friend from when we lived in Phnom Penh had spent time on Ko Samui in the early 1970s. She'd travelled there by a freighter carrying coconuts. There was one boat a month and it ran from Samui to Bangkok or Surat Thani—I can't remember which. The end port doesn't matter—that there was only one boat a month feels like it should matter far more.
They'd camp on the beach, light huge bonfires, drink and smoke too much, take all their clothes off, bemuse the locals. Sometimes they'd marry them.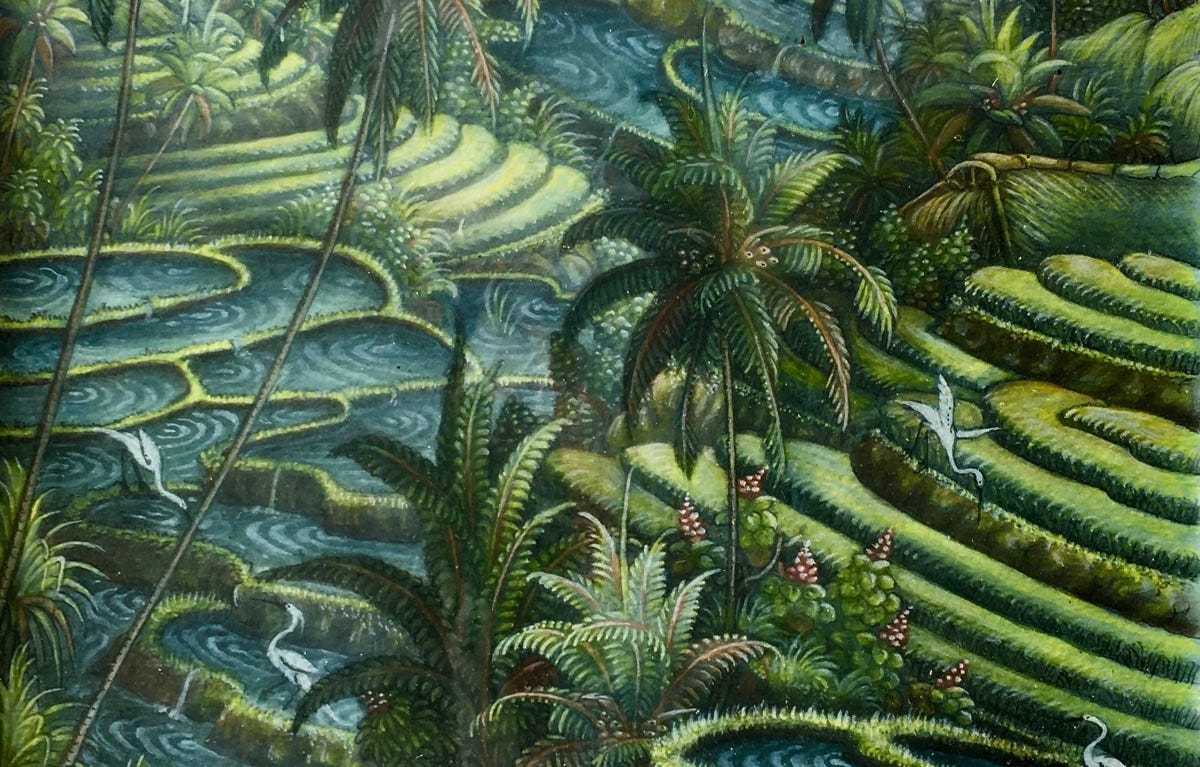 Not a WiFi signal in sight … Rudana Museum, Ubud. Photo:
Sally Arnold
.
---
Her stories were always entertaining—I remember her as being quite eccentric. Like reading Travels With My Aunt, amusing in a far off, kind of removed from reality, way.
On paid–for Couchfish, over the last few days I've been writing about Sapa in northern Vietnam. I was first there in 1994, and my trip there last year was not enjoyable—in many ways I wish I'd never returned.
A few readers got in touch, telling me they felt I was being too harsh on the mountain town. I shouldn't look at it through a 1994 lens.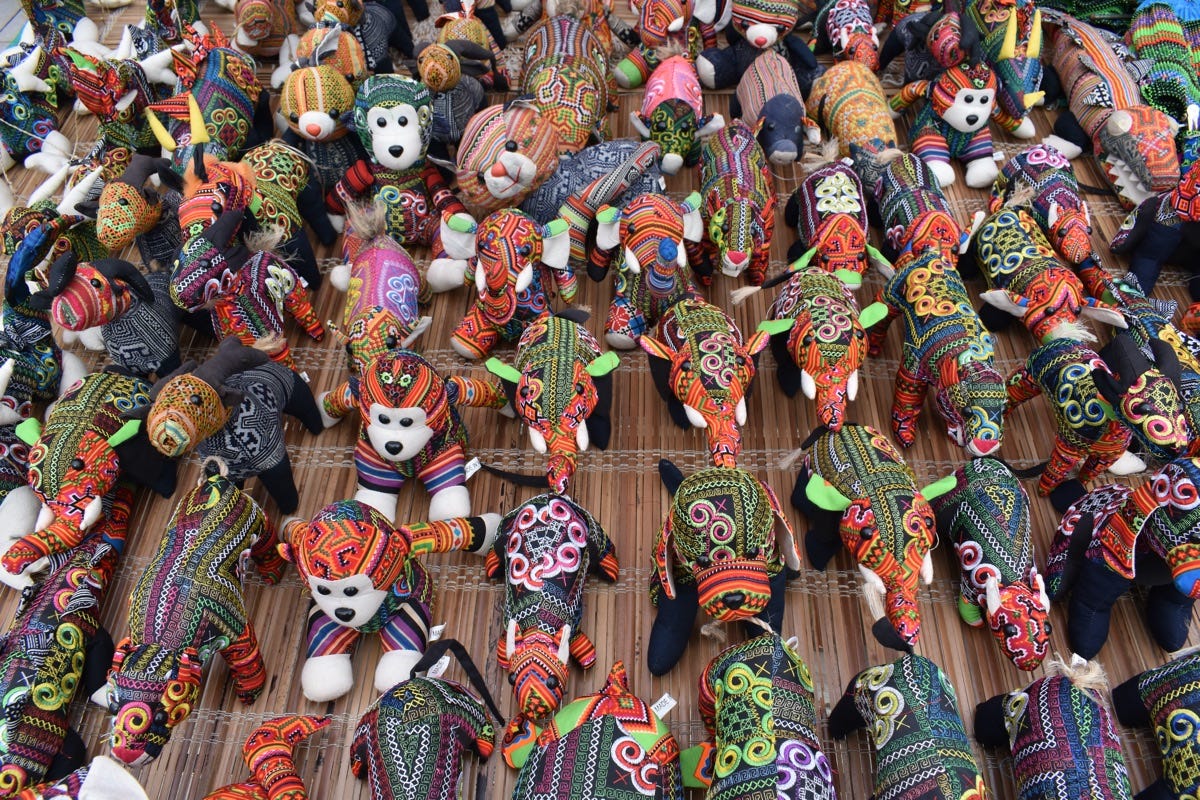 Getting back to your roots … traditional market, Bắc Hà, Vietnam. Photo: Stuart McDonald.
---
While I was in Sapa, one evening in a cafe I got chatting to the owner. He had been born in Sapa and, like me, was unenthusiastic about what the town had become. For him though, there was a significant upside.
His kids were getting a good education—far better than he had received. He was sure that would bring a world of opportunities to them. He was affluent, there was no Mercedes parked out front for sure, but I got the impression he was doing well. He was proud of what he had built. His parents were farmers—and he would have been too—if Sapa had not become what it had.
Mains water, reliable electricity, education and healthcare of a decent standard ... safety. I'm not sure how common any of these were around Sapa in 1994, on Samui in the early 70s—or on Bali in 1934. Hell we still rely on well water in 2020!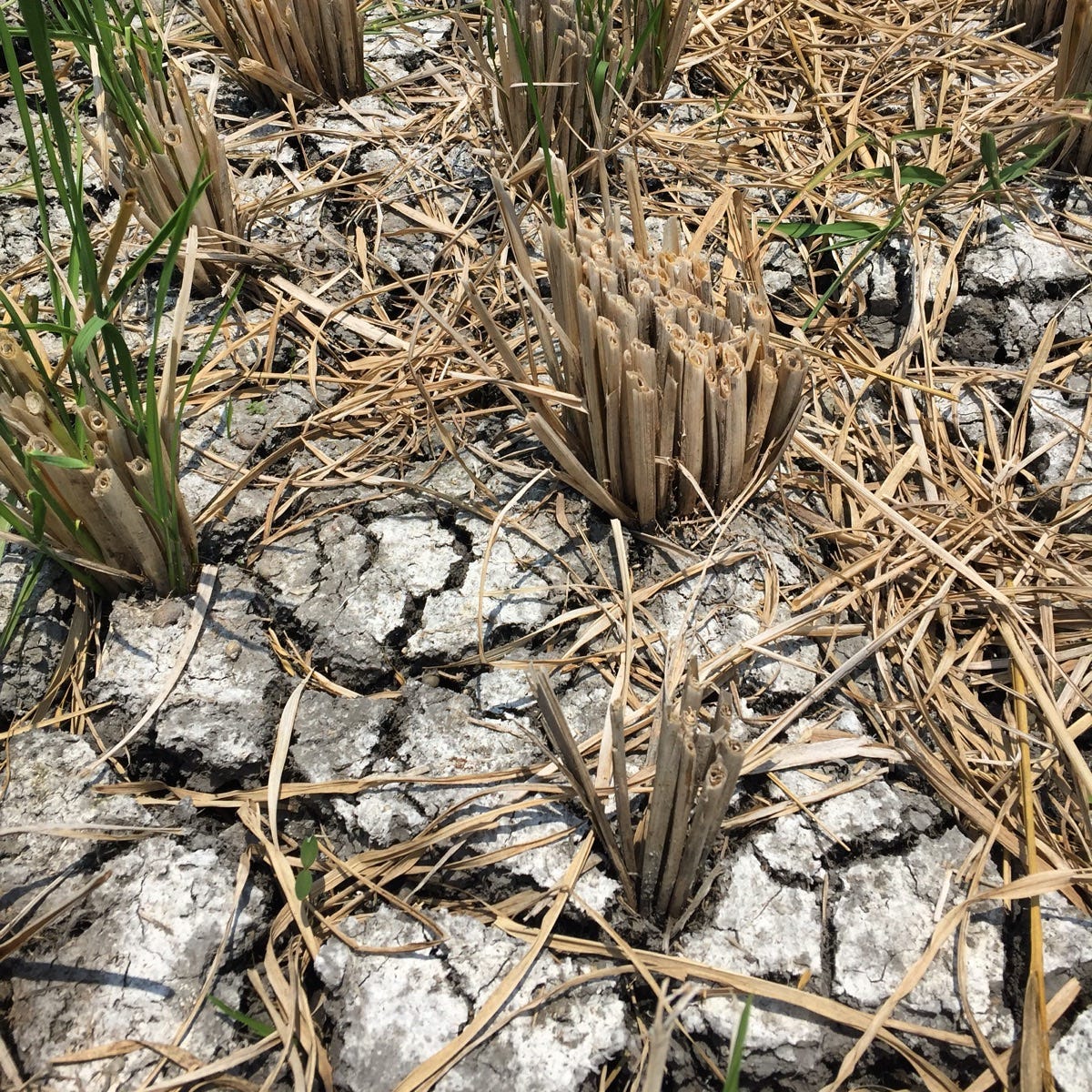 Dig deeper. Photo: Stuart McDonald.
---
During this age of Covid19 there has been a thread of conversation that ties in with this.
The argument goes that the collapse of tourism is an opportunity for destinations to re–calibrate—this is the time to wean yourself off tourism. A piece out today in the New York Times, suggested exactly this for Bali. Go back to the land—back to your roots. Whose roots exactly? It writes:
"Mr. Yudi, 33, who himself attended a tourism academy and used to work as a hotel butler, said Bali should devote more resources to farming, a more sustainable enterprise. Instead, it has become overly reliant on tourism."
It's a concept that gives some travellers fever dreams of exoticism. The noble poor, living in their unspoilt villages and all that. Not a WiFi signal for miles. Pol Pot gave that a whirl—it didn't work out too well.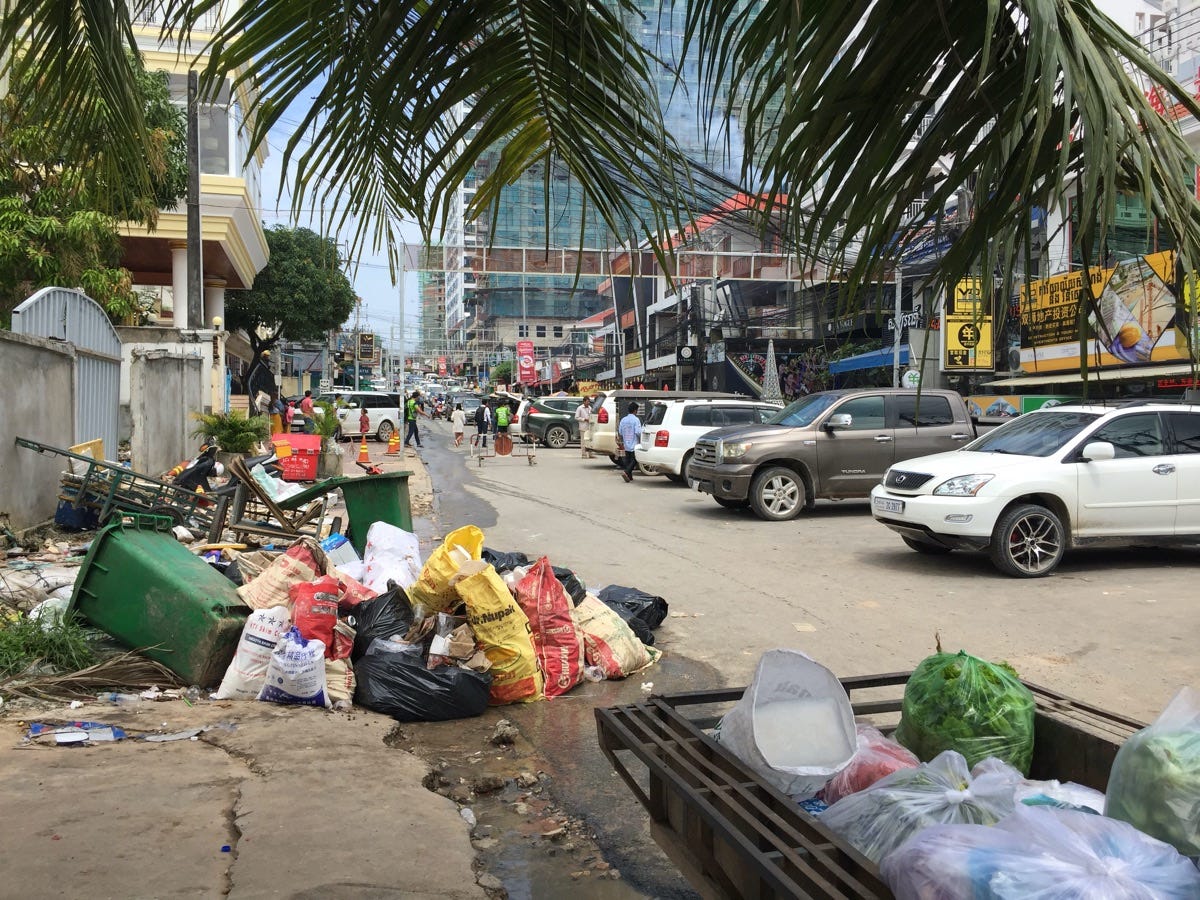 Oh Sihanoukville I do not miss thee. Photo: Stuart McDonald.
---
There's no shortage of examples of tourism doing bad. It is undeniable though, that it has led to rising living standards for some. That said, there is still plenty of work required.
For every Sapa there are hundreds of other villages where people live in abject poverty. Writes a World Bank report from 2018: "Ethnic minorities—many of them living in highland areas—account for 72 percent of Vietnam's poor".
If my cafe owner had instead grown up on the land, what future would have been on the cards for his kids? As the story I linked to in the Travelfish Newsletter this week—the outlook is often beyond bleak.
The opportunity in Covid19 isn't to re–calibrate tourism out of people's lives, but to do it better. What Sapa has become isn't the only way.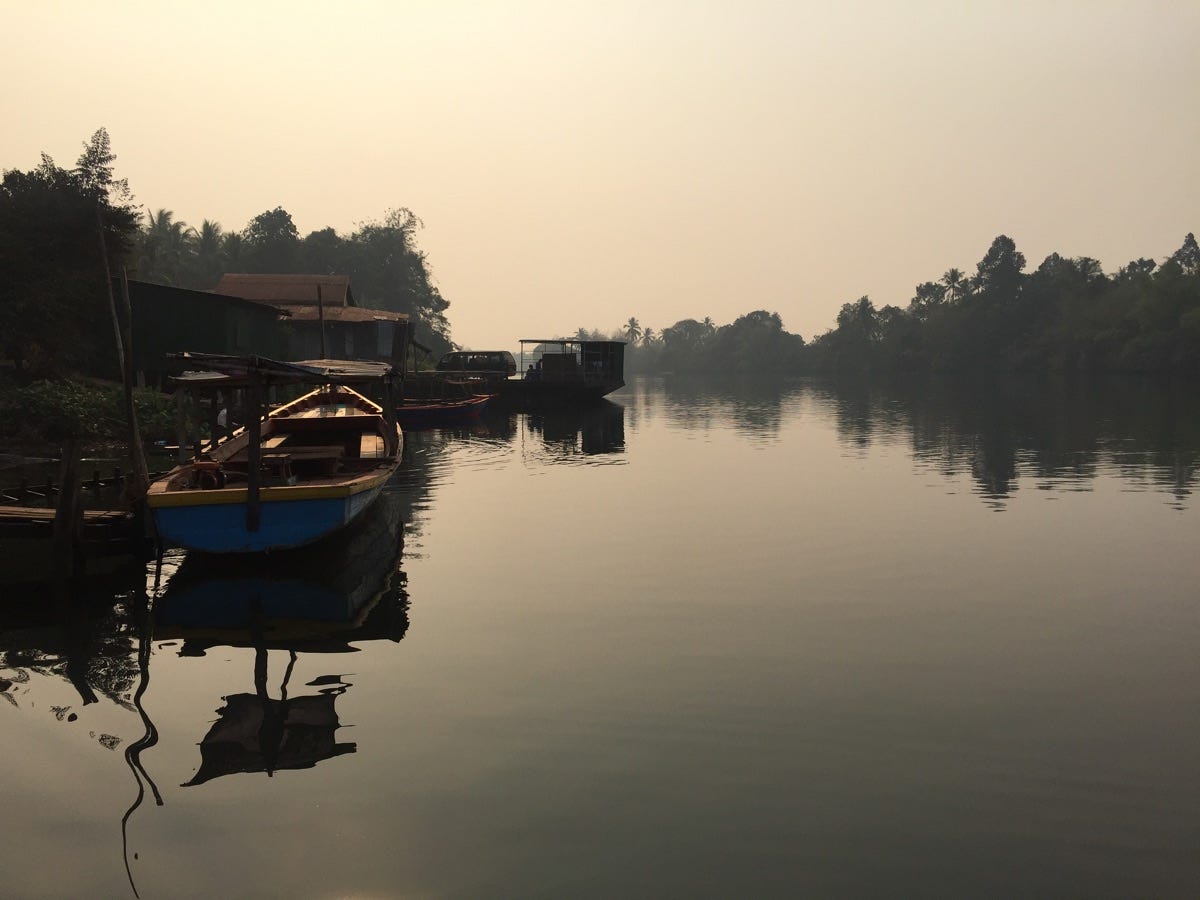 Do things different. En route to Chi Phat, Cambodia. Photo: Nicky Sullivan.
---
Circling back (like a peckish shark) to what the surfers said to me, the question isn't "how is what you're telling me going to help me tomorrow?" Instead it should be "how is what you're telling me going to help me better help others tomorrow?"
How can me being a traveller help rather than hinder?
On my second day in Sapa last year, aghast at what I was looking at, I went to the tourist office for answers. I wanted to find out what the hell was going on. I asked the staffer a simple question:
"Was there a plan for how Sapa was developing?"
Their answer was as simple as my question:
"No."
Start there.