Couchfish Day 48: A legacy of war
On the ride the previous day, Heather, her partner Poon ("not Porn!" he said with a laugh when introduced), and I, got chatting about Lao history. They're both about my age yet know almost nothing about Laos' wartime past. I suggest we meet up the next day to visit the UXO Lao Visitor Centre—they accept.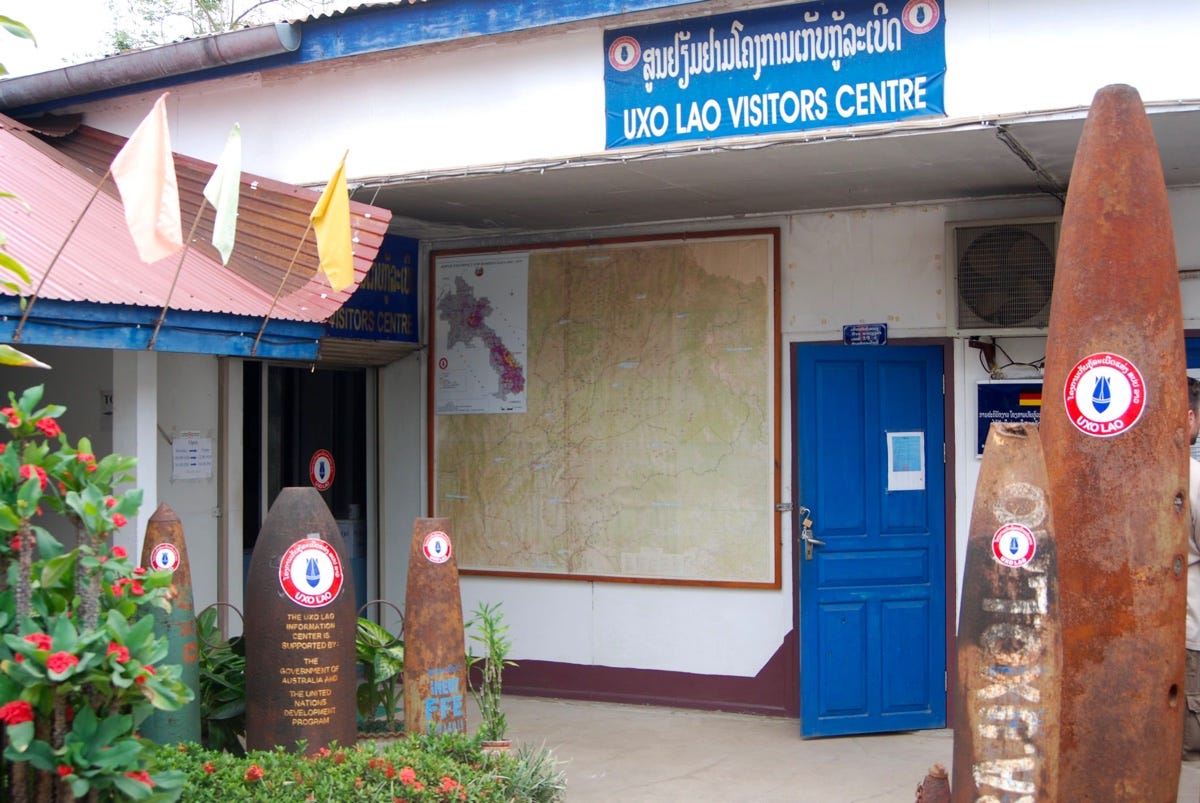 The bomb casings give it away. Photo: Cindy Fan.
This episode is for paying subscribers