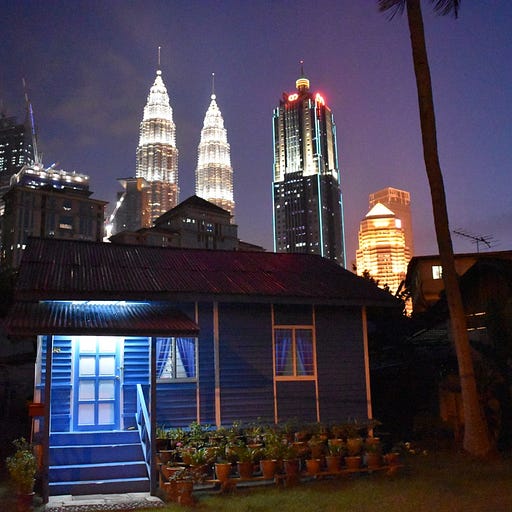 Apr 12 • 5M
Couchfish Day 296: The new village
Sometimes the best things in life are free.
This episode is for paid subscribers
The Couchfish podcast. Following a day by day itinerary through Southeast Asia—for all those people stranded on their couch.
It's common to write about tradition under the shadow of development, but in Kampung Baru's case, it's accurate. A part of the sprawling "village" has, for years, laid under the shadow of Kuala Lumpur's forever soaring skyline.
Established in 1900 as a township for Malays, the almost 400-acre sprawl was, for over a century, a low-rise one. Only Malay Mus…
This episode is for paid subscribers