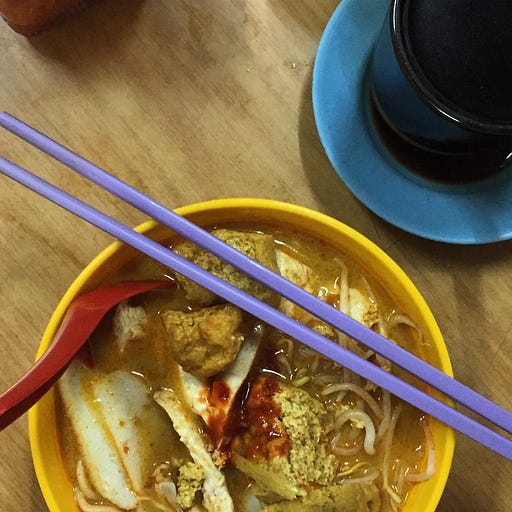 Oct 21, 2021 • 6M
Couchfish Day 274: Where am I?
Two bowls, beer and sun make Stuart a sleepy boy
This episode is for paid subscribers
The Couchfish podcast. Following a day by day itinerary through Southeast Asia—for all those people stranded on their couch.
I decide to push the crazed English guy from my mind with a morning swim. Not in the Kuantan River mind you, but a swim in the sea. Then I plan to get an afternoon bus inland, leaving the ocean behind.
Panati Teluk Cempedak is Kuantan's closest strip of sand and a none too shabby one it is. It takes the public bus just twenty minutes to whisk me out to t…
This episode is for paid subscribers