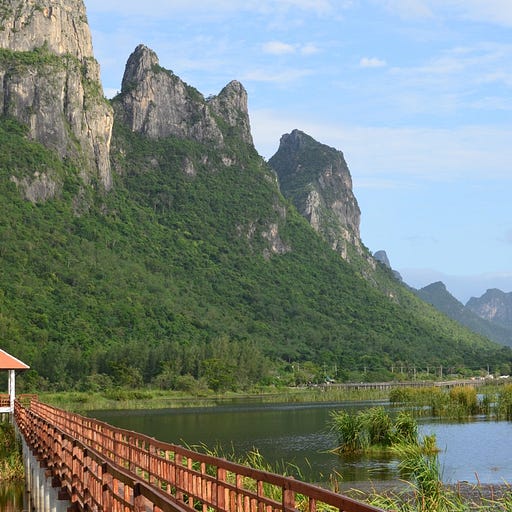 Jun 19, 2021 • 5M
Couchfish Day 230: Seafarers and hermits
A wander around Khao Sam Roi Yot.
This episode is for paid subscribers
The Couchfish podcast. Following a day by day itinerary through Southeast Asia—for all those people stranded on their couch.
The story goes that some "hundreds" of years ago a Chinese trading junk was shipwrecked north of Prachuap Khiri Khan. The coast was a treacherous mass of peaks, wild waves smashing against their base. The 300 surviving seafarers, no doubt annoyed at each other over their navigating folly, sought refuge on separate peaks.
Pick a peak, any peak. Photo: St…
This episode is for paid subscribers