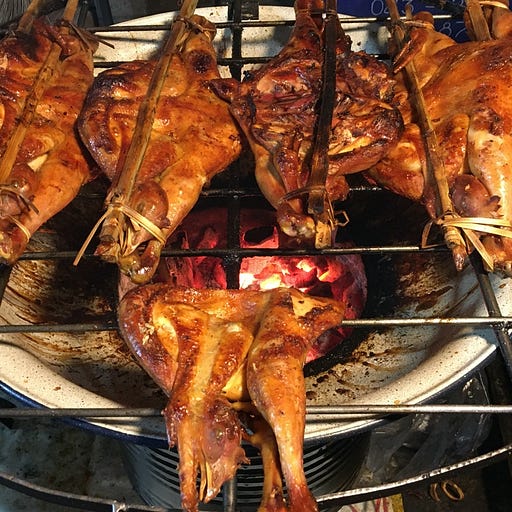 Apr 1, 2021 • 7M
Couchfish Day 217: Money matters
What day is it again?
This episode is for paid subscribers
The Couchfish podcast. Following a day by day itinerary through Southeast Asia—for all those people stranded on their couch.
Leaving Nang Rong behind, Nikki and my plan is to get a bus to Buriram and then a train to Nakhon Ratchasima (better known as Khorat). That's the plan anyway.
I last wrote about travelling with Nikki regarding a hell–trip we did from Mae Sot to Umphang. My companion at the time, this was in the 1990s, when traveller cheques rather than credit cards or A…
This episode is for paid subscribers