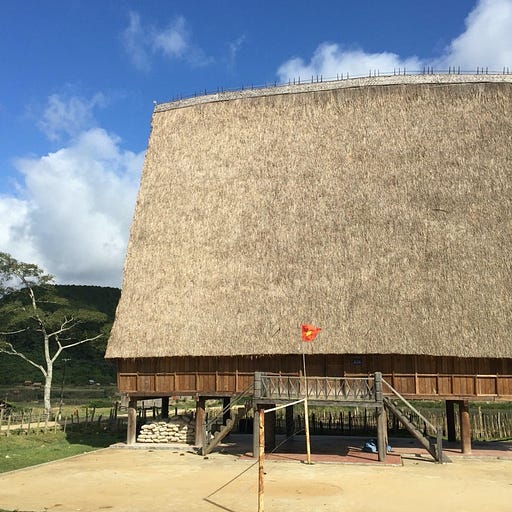 Jan 14, 2021 • 5M
Couchfish Day 186: Kon Tum
This episode is for paid subscribers
The Couchfish podcast. Following a day by day itinerary through Southeast Asia—for all those people stranded on their couch.
The northernmost of Vietnam's Central Highland provinces, many find themselves in Kon Tum on the way elsewhere. Most often, this is on an Easy Rider style trip from Hoi An to Da Lat or something like that. There are however, plenty of reasons to slow down for a day or so.
A traditional Rong House. Photo: Cindy Fan.
This episode is for paid subscribers