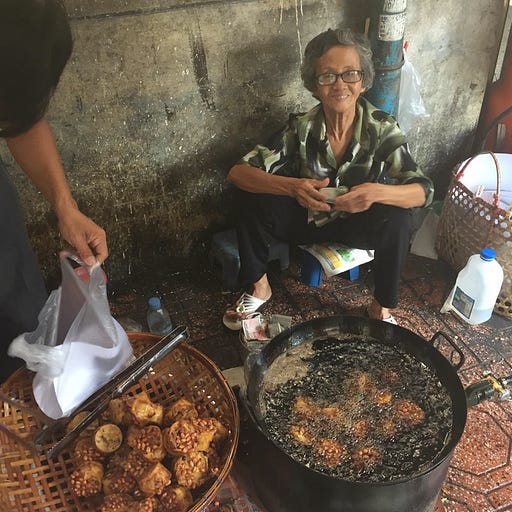 Sep 25, 2020
Couchfish Day 125: Lets eat!
This episode is for paid subscribers
The Couchfish podcast. Following a day by day itinerary through Southeast Asia—for all those people stranded on their couch.
When you're wedged between Thailand and Vietnam, home to two of Southeast Asia's finest cuisines, the challenge is real. There are no shortage of stories on street food walks focussed on Thai and Vietnamese fare, Khmer? Not so much. Why not?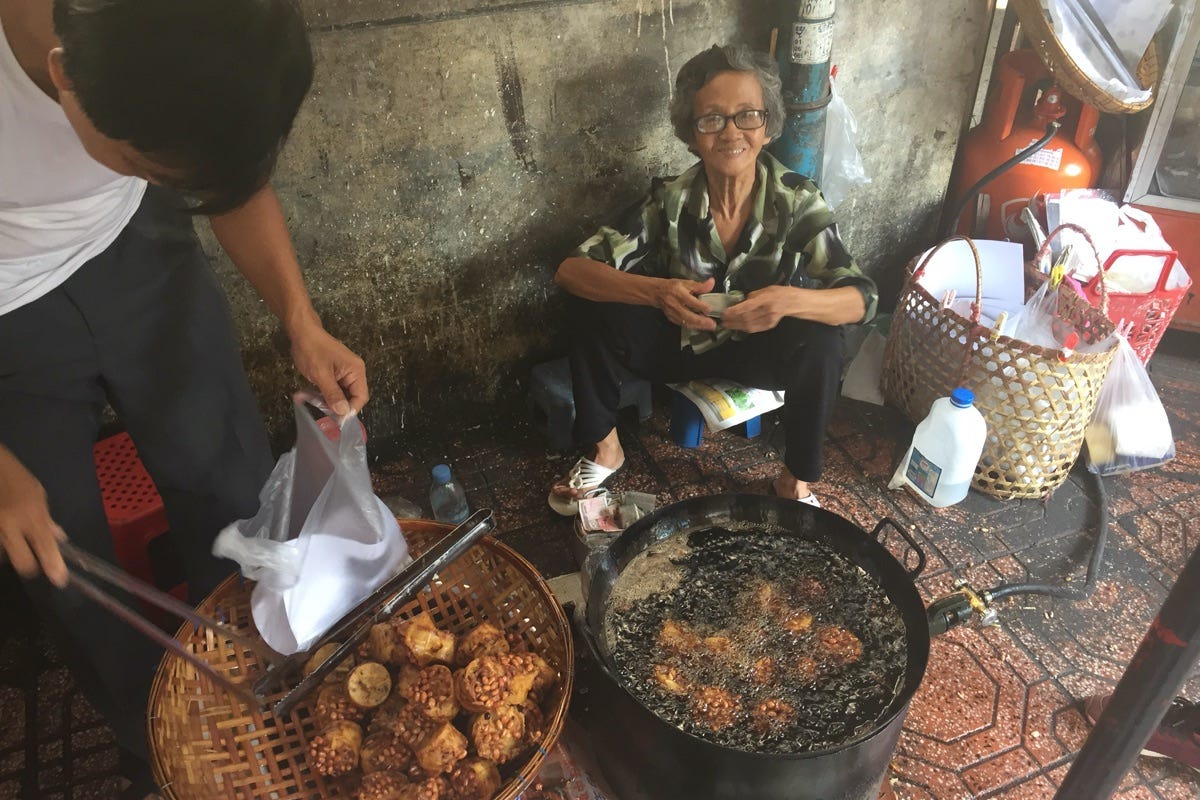 All you need is a burner, oil and a smile. Photo: Stuart McDonald.
This episode is for paid subscribers