Sep 9, 2020 • 5M
Couchfish Day 115: Of ogres and a volcanic lake
This episode is for paid subscribers
The Couchfish podcast. Following a day by day itinerary through Southeast Asia—for all those people stranded on their couch.
Leaving my new Polish friends behind, I grab a morning minibus east to Banlung. The capital of Ratanakiri province, this is an area once referred to as "Cambodia's Wild East." Logging, much of it illegal, has devastated what was once one of the most forested regions of Cambodia.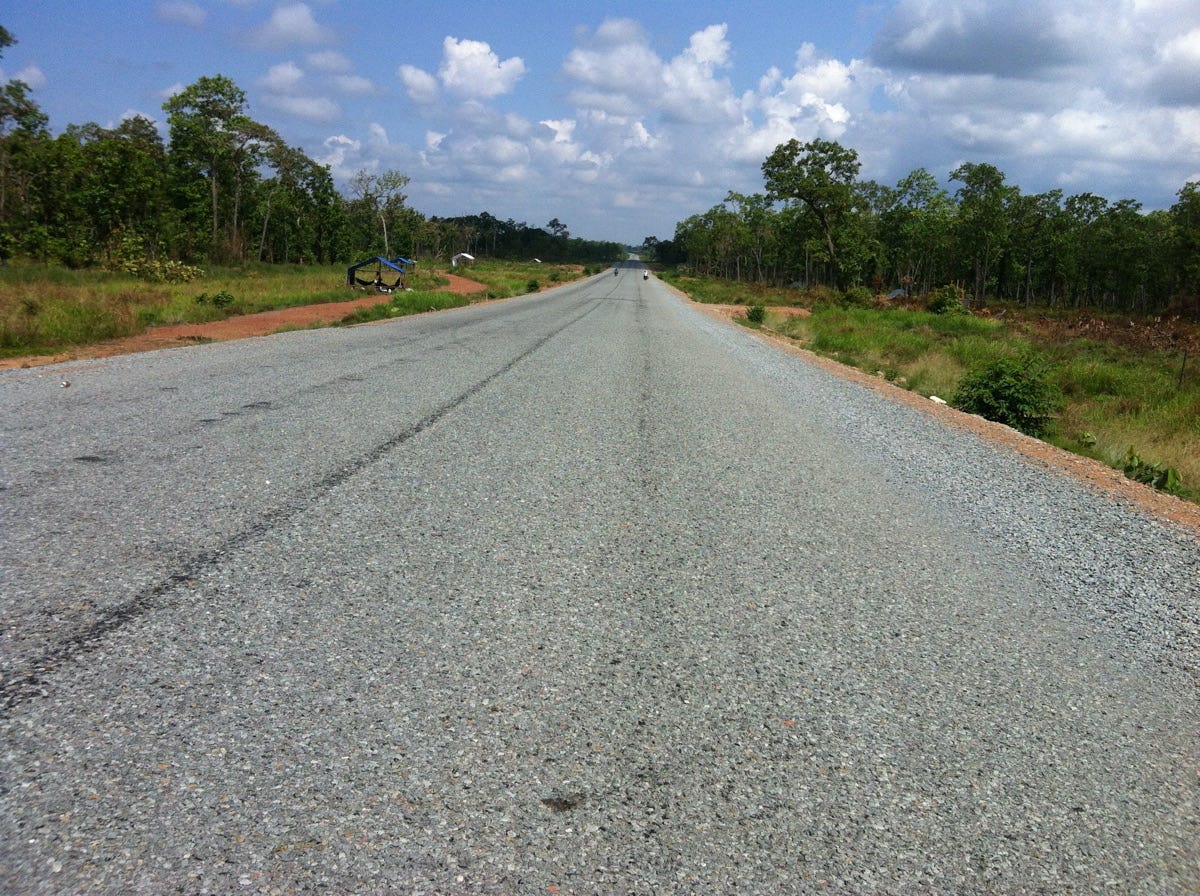 The painted on road to Banlung. Photo: Stuart McDonald.
This episode is for paid subscribers