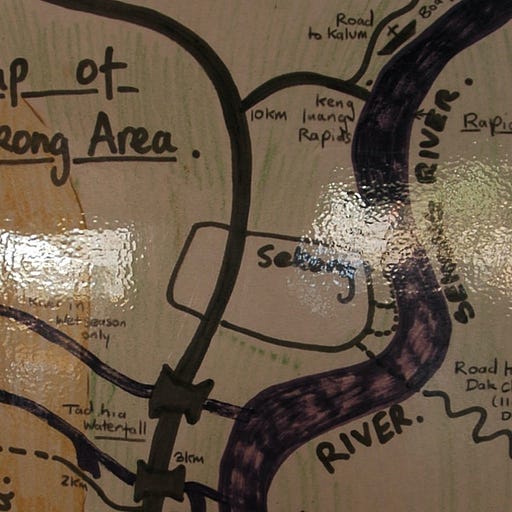 Aug 27, 2020 • 8M
Couchfish Day 106: How long is a long time?
This episode is for paid subscribers
The Couchfish podcast. Following a day by day itinerary through Southeast Asia—for all those people stranded on their couch.
We finish the previous evening at Phanthip Restaurant in Sekong. The food is typical, but they have a load of tourist information on site, including a booklet and a map on the wall. Think "The Beach" style map.
The booklet and map were put together by a long–gone foreign consultant—who obviously had time on their hands. Particularly a section towards the…
This episode is for paid subscribers