Couchfish Day 2: Thonburi
Everyone knows what durian is—what about mathum?
Squatting like a bling-coated Soyuz on the Chao Phraya's west bank, Wat Arun basks in late light. Gazing across the river while waiting for a cross-river ferry to get there, through the shimmering humidity and express boat exhaust, it delights me. Up close, the broken ceramics embellishing the surface reflect the clouds and blue sky. Just magnificent.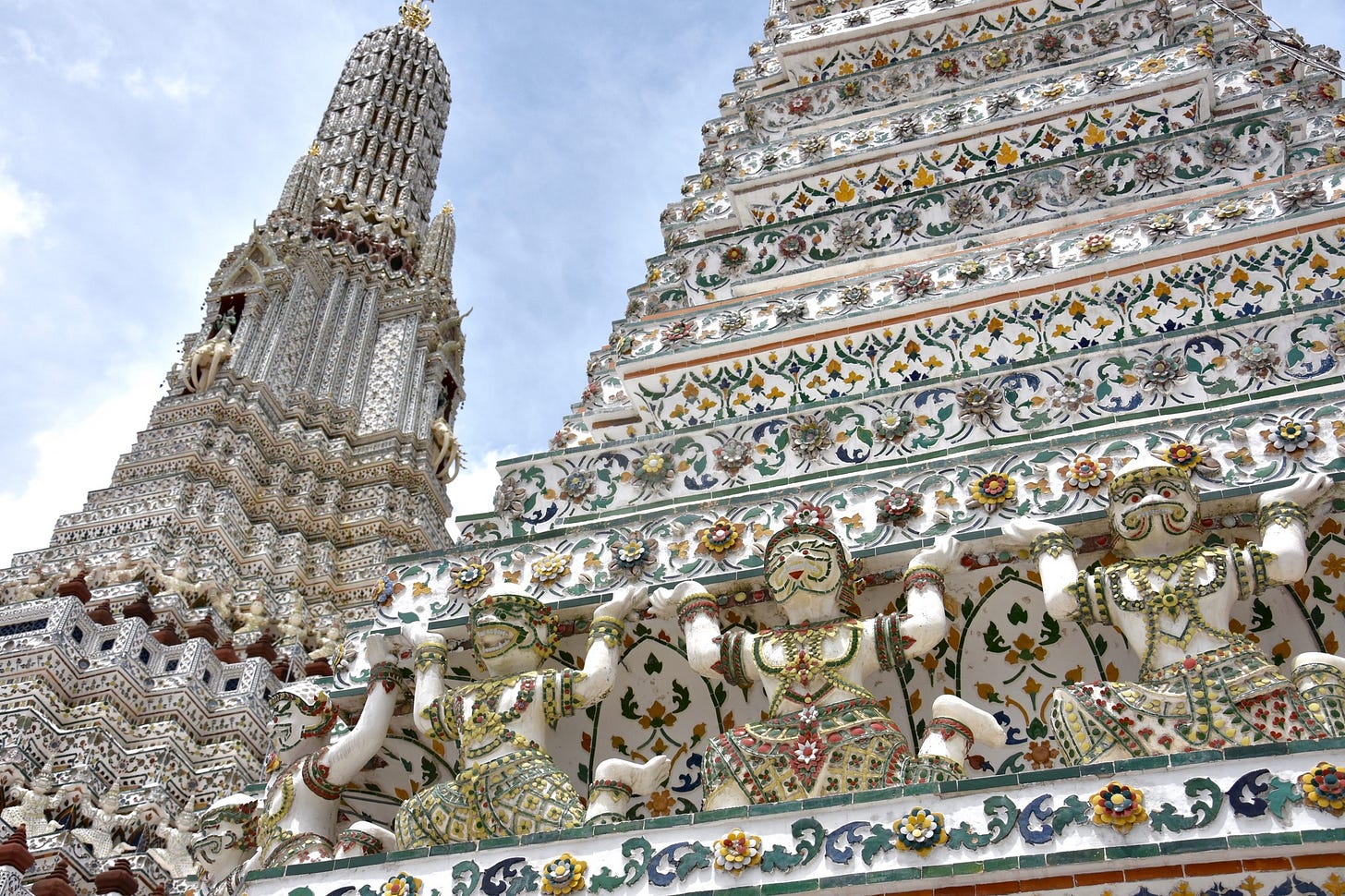 Wa…
This post is for paid subscribers